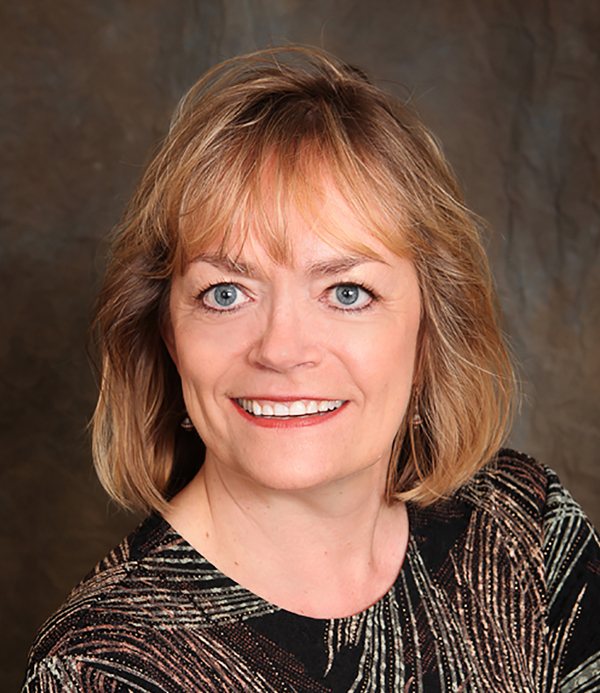 Jan Patenaude, RDN, CLT was the first Certified LEAP Therapist and LEAP Mentor and is co-author of the Certified LEAP Therapist training. After 15 years, she still loves supporting her colleagues in this therapy, working via telecommute since 2004. She has been a Private Practice and Consultant since 1986.
She has presented on Food Sensitivity, Inflammation, Telecommuting and/or LEAP at numerous National, State, and District meetings, including FNCE 2009 and 2014. She's given Academy-sponsored Webinars and presented at a PCOS conference, at NKF and AADE Annual meetings, and the Loma Linda Medical University Annual Post Graduate Conference.
She was the DIFM (Dietitians in Integrative and Functional Medicine) "Excellence in Practice" Award winner in 2010. In 2014, Today's Dietitian Magazine listed her as one of the Top 10 RDs of the year. She was also the 2010 "Outstanding Alumni" for the University of Minnesota, Crookston.
Her writing has been published in multiple journals and magazines. She was a New Jersey Media Rep and had her own radio slot for a live talk show in Colorado.
Jan loves encouraging other LEAP Therapists to be proficient at LEAP, incorporating integrative and functional protocols to get clients well. As a mentor, she also provides you with marketing ideas and opportunities, as well as practice, telecommuting, insurance, technology, and speaking support.
She brings to mentoring her broad experience including hospital clinical, outpatient, and food-service management; LTC, HHC; rehab; hospice; group homes; HMOs; and WIC. She has worked doing supermarket tours and in a USDA Human Nutrition Research Laboratory.
She is a member of the Institute of Functional Medicine, the Academy of Nutrition and Dietetics, Dietitians in Integrative and Functional Medicine (DIFM), SCAN, Nutrition Entrepreneurs, Medical Nutrition Practice Group and Dietitians in Gluten Intolerance Diseases (DIGID).
She looks forward to working with you. Reach out to her at Jan@CertifiedLEAPTherapist or 970-456-5086.
Susan Linke, MBA, MS, RD, LD, CLT
Susan Linke is a Senior LEAP mentor and co-author of the Certified LEAP Therapist training.  She is also the owner of Food Sensitivity Specialists LLC in Dallas, TX where she specializes in working with patients that have chronic inflammatory conditions using functional and integrative approaches to medical nutrition therapy including the LEAP protocol for food sensitivity management.
Considered one of the most experienced CLTs in the country, she serves on the advisory boards for the Integrative & Functional Nutrition Academy (IFNA) and Oxford Biomedical Technologies.  As a Senior Mentor for Oxford Biomedical Technologies, Susan loves to teach other healthcare practitioners.  Since 2006, she has helped mentor over 2,000 CLTs individually and collectively.   Susan's goal for her mentees is to help them become excellent therapists in order to optimize outcomes, thereby improving patient satisfaction, referrals, and career enjoyment.  One CLT said, You really "care."  You want to teach your colleagues the tools they need to feel confident.  You explain things so well and in an easy way to understand and I am able to feel more relaxed and ready to make a difference in someone's life.   Another mentee said LEAP is what put the "fire back in my belly" for being a dietitian again!!!    Many others say that LEAP has doubled their business!
Susan provides extensive guidance in the form of one-on-one mentoring, covering theory as well as a practical application of the LEAP protocols, going over patient results or even providing the opportunity to listen in on one of her virtual patient consults.  Group interaction is also encouraged through the LEAP listserv or the LEAP practitioner Facebook page, where Susan is an active, daily "admin" and participant.
She is a sought-after speaker, having presented at numerous local, state, and national meetings and conferences, in addition to many radio interviews and contributions to magazine articles.  She recently published a chapter on "Irritable Bowel Syndrome: The "Other" Inflammatory Bowel Disease," in the international e-book AAPI'S Nutrition Guide to Optimal Health: Using Principles of Functional Medicine & Nutritional Genomics https://bit.ly/2wBvfH0
Susan is active in many professional associations including the Institute of Functional Medicine and many Academy of Nutrition and Dietetics practice groups (DIFM, SCAN, NE, DIGID, AIND).  She is the 2018-2019 chair for the DIFM Nominating Committee and recipient of the 2015 DIFM Excellence in Practice Award. Although Susan has many things she enjoys doing in her spare time, her favorite activity is being a "fun Grammy" and spending time with her grandkids.
You can contact Susan at 469-233-0710 or info@susanlinke.com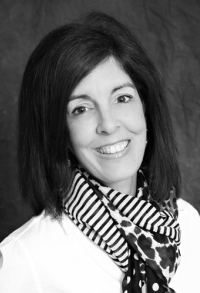 Michal Hogan, RD, LD, CLT
Michal Hogan has been a dietitian for over 20 years and a LEAP Mentor for over 10 years. She started in dietary care, doing hundreds of tele-counseling sessions for referred patients in clinics all over the United States, but found the problem of food sensitivities so compelling, she left phone consultations and built her practice Nutrition Results, LLC from the ground up. It is now her goal to recruit dietitians in North America to help meet this growing need. Leaving tele-counseling was scary, and Michal had heard horror stories about reimbursement and was hesitant at first to take insurance. Today, Michal now not only is a preferred provider for most major carriers but also is the author of "Tactical Reimbursement" and could not have created a stable income without insurance support. Other CEU courses Michal offers through Meg Enterprises include "Food Sensitivity Series" and "Menu Planning Live".
Michal is a public speaker for state dietetic associations and patient expositions around the country and is a strong supporter of dietitian reimbursement, licensure, advancing responsible integrative medicine, and evidence-based leadership within the field.
Julianne Koritz, MS RD CLT LD/N
Julianne has always had a passion for good health and strongly believes that without good health, it would be difficult to enjoy our lives. She has a bachelor's and master's degree in Nutrition and exercise physiology. She is a registered, licensed dietitian in the state of Florida. She has worked in many different modalities however improving peoples' health thru Nutrition has always been her drive to building her private practice. She is a firm believer that "Nutrition is the Best Medicine" and should be the first choice in controlling a person's health before the use of conventional medications.
Julianne's specialty and passion is in helping clients overcome their health problems associated with adverse food reactions for the last 15 years. Her counseling is practical and can have a tremendous positive impact on her clients' lives.
Call 561-289-7215
https://www.leapdiet.com/


Linda J. Bethel, MS, RDN, LDN, CLT

Linda is a Registered and Licensed Dietitian/Nutritionist, and Certified LEAP Therapist with a private practice in Florida and nationwide for more than 25 years. She received her M.S. in Applied Nutrition & Nutrition Education from The Ohio State University and is a member of the American Academy of Nutrition & Dietetics (A.N.D.), the Florida and Southwest Florida A.N.D. Affiliates, and Dietitians in Integrative & Functional Medicine, and Nutrition Entrepreneurs practice groups. She has presented to multiple professional groups and the public, contributed to publications, and conducted research on her LEAP patient outcomes.
Linda has a wide range of clinical nutrition skills, but her specialty and passion are in helping patients overcome health problems associated with adverse food reactions. She has received extensive training in immunology, focusing on hypersensitivities, allergies, intolerances, and related medical conditions over the past ten years. She has personally used LEAP for the past ten years to recover and maintain her health and has seen amazing results personally and in her patients.
She enjoys working with her LEAP mentees to answer questions, guide them in customizing food strategies for patients, and provide practice-building guidance. She welcomes new mentees.
Contact for: Local & distance consultations.
E-mail: Lbethelrd@gmail.com or Linda@CertifiedLEAPTherapist.com.
Phone: 941-624-5002; Mobile: 941-626-5886; Fax: 941-257-5499.
Donna Wolf R.D.N, CLT
Registered Dietitian/Nutritionist & Certified LEAP® Therapist
Director of Healthy Directions of Poway
Helping clients achieve optimal nutrition & health is the philosophy Donna Wolf practices by. The newer paradigm of "functional health &wellness" is about looking at the "whole person" and getting to the "root cause" of their health issues, correcting them with solid nutrition & lifestyle modifications. This brings true vitality, wellness, and hope to those who are suffering needlessly.
Donna Wolf is a registered dietitian/nutritionist, with over 30 years of experience in dietetics. She is a graduate of Syracuse University's (NY) Coordinated Undergraduate Program in Dietetics. Donna is the owner of Healthy Directions of Poway, a private nutrition consulting practice. In addition to counseling clients, she teaches nutrition & healthy cooking classes. She is a speaker & corporate wellness educator. Donna is a Certified LEAP® therapist (Lifestyle Eating And Performance) for identifying and treating delayed food & chemical hypersensitivities often associated with Fibromyalgia, Irritable Bowel Syndrome, Migraine Headache, and OTHER chronic illnesses. Having done the LEAP program herself, Donna was able to heal her body & bring herself back to full function from debilitating fibromyalgia, and thyroid issues. Donna now focuses on the LEAP Program as the specialty of her practice. Early in this journey Donna also became a LEAP mentor, because she could see how powerful and efficacious this program was. She now helps other Dietitians and health professionals achieve certification and successfully implement the LEAP program. Donna is passionate about reaching more clients with this incredible protocol. She is a member of the Academy of Nutrition & Dietetics and practice groups: Dietitians in Integrative & Functional Medicine; Food & Culinary Professionals; Nutrition Entrepreneurs; Vegetarian Nutrition; Weight Management. Donna has achieved additional certification in Weight Management from the Academy of Nutrition and Dietetics. Since 2009 she has been studying Functional Medicine & Nutrition. Donna is a published and contributing author. She gardens organically; is an avid hiker, skier & tennis player; & member of many health and nutrition advocacy groups: Label GMOs; Slow Food-San Diego; Weston Price Foundation, & local Community Supported Agriculture (CSA). With the grace of GOD, Donna is GRATEFUL to be able to collaborate with colleagues & clients bringing all back to optimal health.


Diana C. Bright, MS, RD, CCN, CLT, CGP, ND
In 1985 Diana acquired her BA Degree (triple major—biology, biochemistry, and anthropology) from the University of Colorado and is a 1989 graduate from CSU with a Master's Degree in Human Nutrition. In 1991 she completed her Dietetic Internship at Emory University in Atlanta, Georgia, and became a Clinical Registered Dietitian that same year. In 2002 she became a Board Certified Clinical Nutritionist. This was done to expand her scope of practice to include integrative, functional medicine, which was always her primary interest. In 2006 she became a Certified LEAP Therapist, specializing in non-IgE delayed food/chemical sensitivities, targeting refractory patients with IBS-Diarrhea, Migraine Headaches, and FM. She co-authored a paper on "Clinical Improvements of IBS, Migraines, Fibromyalgia, and Arthritis Using Elimination Diets Based on Mediator Release Blood Testing." She taught nutrition classes at the Metropolitan State College in Denver and the Nutrition Therapy Institute of Colorado in 1996 and 2003, respectively. She completed her Doctor of Naturopathy Program through Clayton College in January 2011 and became a Board Certified Naturopath by the American Naturopathic Medical Association on November 7, 2013. She became a Certified Gluten Practitioner in 2011 and completed The Kalish Method 6-month mentorship program in the summer of 2014. She is presently self-employed as an integrative nutritional therapist in Golden, Colorado. She is a member of the American Dietetic Association, Colorado Dietetic Association, and CNCB (Clinical Nutrition Certification Board).
Diana C. Bright, MS, RD, CCN, CLT, CGP, ND
Bright Integrative Solutions, LLC
12910 W 24th Place
Golden, CO 80401
303 274-5004