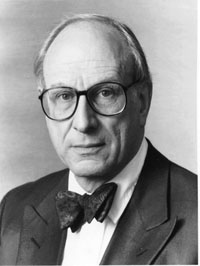 Professor Jonathan Brostoff, MA, DM, DSc(Med), FRCP, FRCPath, FIBiol has enjoyed one of the most distinguished careers of any physician in the fields of allergy and immunology. Professor Brostoff's textbook 'Food Allergy and Intolerance' with Professor Stephen Challacombe is the major reference text for doctors and scientists working in the field, as is his textbook 'Immunology' edited with Professors Roitt and Male – now in its eighth edition. Professor Brostoff is professor emeritus of allergy and environmental health at King's College London. He is recognized as a leading international authority on adverse food reactions. With decades of experience, he has a particular interest in food allergies, sensitivities and intolerances that produce such symptoms as IBS, migraines and aching joints. He treats hay fever, asthma and eczema, and has cured patients of chronic fatigue syndrome through dietary changes and nutritional supplements. Professor Brostoff is a Honorary Consulting Physician and Professor of Allergy and Environmental Health at University College London Medical School.  
Selected Vitae:
Professor Emeritus of Allergy and Environmental Health, King's College School of Medicine, London
Council Member, British Society for Allergy and Clinical Immunology
Council Member and Past President, Clinical Immunology and Allergy Section, Royal Society of Medicine
Committee Member, British Society for Immunology
European Academy of Allergy and Clinical Immunology
Committee on Adverse Reactions to Foods
Committee on Standardization of In Vitro Tests for Allergy
Medical Advisor, United Kingdom Ministry of Agriculture
Food and Fisheries For Food and Chemical Sensitivity
Editorial Boards:
Clinical Reviews in Allergy
Clinics in Allergy and Immunology
Perspectives in ENT Immunology
Current Opinion in Immunology
Clinical Immunotherapeutics
All Books by Jonathan Brostoff, MD (20 titles)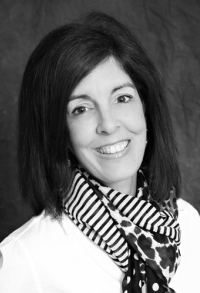 Susan Linke, MBA, MS, RD, LD, CLT is a Senior LEAP Mentor with Oxford Biomedical Technologies as well as a registered and licensed dietitian and Certified LEAP Therapist (CLT). She received her MBA from Texas Tech University in Lubbock, TX, and a Master of Science degree in Nutrition from Texas Woman's University in Denton, TX. Susan has received in-depth training in immunology, adverse food reactions, and practical application of dietary treatment for food sensitive patients. Susan has spoken extensively on the subject of adverse food reactions and has been interviewed and quoted in various national publications. Since introducing food sensitivity testing and therapy into her private practice, she has seen first hand how the proper identification of food and chemical triggers, followed by the implementation of a proven, customized LEAP (Lifestyle Eating and Performance) protocol can help patients reduce inflammation and recover their health. She has considerable clinical experience in managing food sensitivity related conditions such as migraine, irritable bowel, fibromyalgia, inflammatory bowel disease, etc. and Mentors dietitians throughout the country on the clinical application of MRT® and LEAP.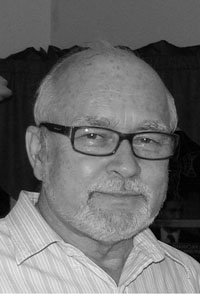 Mark Pasula, Ph.D. is an Immunologist and leading authority on blood testing for adverse food reactions. Dr. Pasula's primary focus for over 35 years has been on the development of in vitro technologies designed to uncover hidden inflammatory foods and chemicals, as well as dietary strategies designed to improve outcomes when diet is playing a clinical role. Dr. Pasula is the author of multiple US and International patents on food sensitivity testing technologies, including his work over 30 years ago when he wrote the first patent on the original ALCAT test. His latest innovations are the patented Mediator Release Test (MRT®) and MRTIII® instrument, which utilizes a combination of advanced flow cytometry and the patented ribbon impedance method to provide the most reliable, precise and relevant information regarding food-induced inflammation. Dr. Pasula is a 27 year member of the American College of Allergy Asthma and Immunology.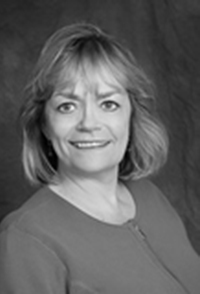 Jan Patenaude, RD, CLT is a Senior LEAP Mentor with Oxford Biomedical Technologies and has been a consultant dietitian since 1986. She specializes in food sensitivity therapy, working with over 1500 food sensitive clients since 2006. Jan mentors and trains other RD and physicians interested in working with the MRT® test and LEAP Diet protocols. Jan is co-developer of the Certified LEAP Therapist training program and the associated Sponsored Independent Learning study for Continuing Education Credit. Jan has presented at numerous National, State and District Dietetic Association meetings, for the National Kidney Foundation Annual meeting and the Loma Linda Medical University Annual Post Graduate Conference. Her work has been featured in Today's Dietitian Magazine. Jan was past New Jersey Dietetic Association Media Rep and had her own radio slot for a live talk show many years ago in Eastern Colorado. She has made many TV and radio appearances. She received the Nutritionists in Complementary Care (now Dietitians in Integrative and Functional Medicine) 2008 "Excellence in Practice Award" for her work supporting colleagues in building their practices and improving patient outcomes with LEAP and MRT®. She was also named the University of Minnesota, Crookston, "Outstanding Alumni of 2010." Her writing has been published in magazines and journals, including: Journal of Home Health Care Management Practice, Topics in Clinical Nutrition, Sully's Living Without Magazine and Overdrive Magazine.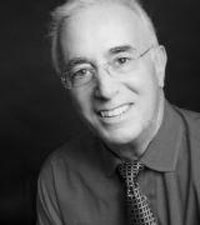 Lee Richman, MD graduated from New York University School of Medicine, completing a Doctor of Medicine (MD) degree. Dr. Richman is a Board Certified Gastroenterologist and member of one of the largest gastroenterology groups in the US – Rocky Mountain Gastrenterology. In his previous work with the National Institutes of Health, Dr. Richman was one of the first NIH researchers to investigate oral tolerance mechanisms. Dr. Richman is a national speaker and has received many awards and honors including the Merck Award for excellence in the Study of Medicine at the New York University School of Medicine and a Fellowship from the American College of Physicians. Dr. Richman is a member of the American College of Physicians, the American Society of Internal Medicine, the American Gastroenterological Association, the American Society of Gastrointestinal Endoscopy, Clear Creek Valley Medical Society, Colorado Medical Society and the Rocky Mountain Gut Club.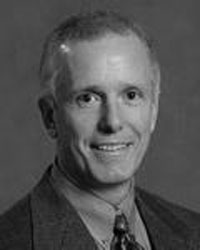 Fred Williams, MD earned his medical degree at the Johns Hopkins University School of Medicine. He then completed his internal medicine residency at the Johns Hopkins Hospital and his gastroenterology fellowship at the University of Texas Southwestern Medical Center at Dallas. He is board certified in internal medicine and gastroenterology and has been practicing gastroenterology since 1991. He is a member of numerous professional societies including the American College of Gastroenterology, the American Gastroenterological Association, the American Society of Gastrointestinal Endoscopy, and the American Association for the Study of Liver Disease. Dr. Williams strongly believes that many gastrointestinal diseases can be markedly improved through proper nutrition and frequently incorporates dietary counseling into his practice. He is married, has two children and is an avid runner and cyclist who has completed several marathons.
Selected Vitae:
Former Asst. Chairman, Dept. Of Gastroenterology, Wilford Hall USAF Medical Center, Lackland AFB, Texas
Former Asst. Professor of Medicine, Medical University of South Carolina, Charleston, South Carolina
Former Assistant Professor of Medicine, University of Texas, San Antonio, San Antonio, Texas
Former Assistant Professor of Medicine, Uniformed Services University of Health Sciences, Bethesda, Maryland
Memberships:
American College of Gastroenterology
American Gastroenterology Association
American Society of Gastrointestinal Endoscopy
American Association for the Study of Liver Diseases