"First off Christi is amazing, if all healthcare professionals were like her we all would be better off. The amount of time, effort, and follow up she has with you is first class. She honestly cares about you feeling better. She is going to work hard to get you to your goals and you have to do your part and have the dedication to follow her instructions 100%. I have been dealing with stomach related issues my whole life. The last couple of years it got really bad that I could only eat a couple foods. I went to a traditional doctor looking for help. After spending months and thousands of dollars I was still feeling bad. Then I found Christi and decided to give her a try.
Thank goodness I did, because she had me feeling better within a week. I now feel like a human again and can start living my life.
THANK YOU SO MUCH CHRISTI I COULD NOT HAVE DONE IT WITHOUT YOU!!!!"
– Jason
Vero Beach, Florida
---
The above testimonial was written by one of Christi Buck's patients.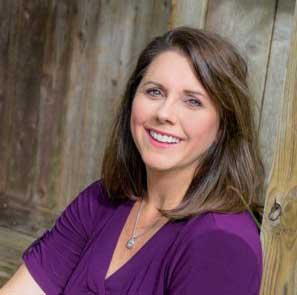 Christi Buck
Registered Dietitian Nutritionist,
Certified LEAP Therapist
Vero Beach, Florida
www.thegutrd.com