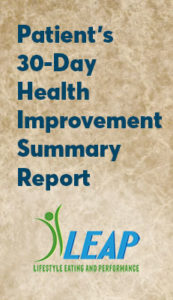 Patient Summary: The patient is a 21 year old female with developmental disabilities still living with her parents.
Main Health Concerns and LEAP Goals:
The patient's main concerns are migraine and other headaches and their associated side effects: anxiety, depression, insomnia, and irritability. Her LEAP goal is to minimize or eliminate migraines and other headaches.
The patient is still a student in an extended HS special needs program. She would like to move into the next phase of the program and obtain employment but will not be able to maintain a work schedule with the current frequency, intensity, and duration of her migraine headaches. The patient's headaches limit all normal function but specifically effect sleep and quality of life (QOL).
Her secondary goal would be to reduce or eliminate medications.
Medications:
Propranolol
Rizatriptan
Tylenol
Supplements:
None
History:
Significant health concerns began in 6th grade with the onset of migraines and night vomiting. Patient reported experiencing migraine headaches that lasted up to 9 months on 2 different occasions. Patient tried a wide variety of medications and treatment options with either no success or limited success including: NSAIDS, anxiety medications, therapeutic headbands, chiropractic care, essential oils, and following a gluten free diet. Patient has worked with an RD in the past related to hypoglycemia.
MRT Reactive Foods and LEAP Diet
MRT Reactive Foods & Chemicals:
Mango, cantaloupe, eggplant and coffee.
MRT Moderately Reactive Foods & Chemicals:
Saccharin, potassium nitrate, candida albicans, MSG, mint, mustard, cocoa, pineapple, watermelon, pear, tomato, quinoa, tilapia, chicken, egg, beef, baker's yeast, and pinto bean.
Phase 1 LEAP Elimination Diet:
Crab, pork, shrimp, turkey, white potato, sweet potato, string bean, green pea, yellow squash, grape, olive, peach, sunflower seed, vanilla, black pepper, dill, ginger, water, sea salt, and baking soda.
Symptom Assessment Using Symptom Survey
A Symptom Survey that quantifies the degree and severity of 64 different symptoms was used to assess outcomes. Symptoms were assessed before beginning, at 14 days after beginning the program, and at 30 days after beginning the program. The grading scale is as follows:
0 = Never or almost never
1 = Occasionally (less than 2 times per week) and symptom was mild
2 = Frequently (2 or more times per week) and symptom was mild
3 = Occasionally (less than 2 times per week) and symptom was SEVERE
4 = Frequently (2 or more times per week) and symptom was SEVERE
Results Summary:
Symptoms Assessed

Pre-LEAP

14 Days

30 Days

Insomnia

4

3

0

Depression

3

0

0

Anxiety

4

0

0

Irritability

4

0

0

Headaches

4

2

2

Migraines

3

0

3

Tics

4

4

2

Stomach pains/cramps

3

1

0

Bloating sensation

3

0

0

Gas

3

1

0

Total Score

46

15

8

Percentage of Symptom improvement

67

83
Significant symptoms included depression, anxiety, and irritability; headaches and migraines; and stomach pain, bloating, and gas. Other noteworthy symptoms include insomnia and muscle tics. At the end of the 30 day evaluation, this patient had complete relief of insomnia, depression, anxiety, and all digestive complications.
Headaches and migraines were mostly relieved by the 30 day evaluation with patient having had only one migraine over the past week with less intensity and shorter in duration than past migraines; patient was at the start of her menses cycle and experiencing some side effects from that. Otherwise, patient and mom felt tremendous relief in the decrease of intensity, frequency, and duration of any occurring headaches. Patient has reduced but not eliminated medication at this time. The following supporting supplements were recommended: 500 mg/day chelated variety magnesium, 500 mg/day fish oil, probiotic 2x/day, and vitamin D 1000 IUs/day. Patient also chose to take a ginger supplement as she had heard from her PCP that it would help with migraines and it was a low reactive food for her. She claims it is helping. Potential to add high dose riboflavin is a possibility but only if necessary after future evaluation.
---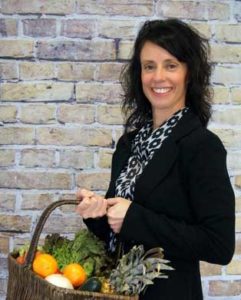 Story from one of Kari Collett, RDN, LDN, and Certified LEAP Therapist.