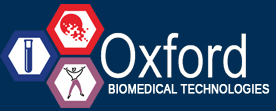 Dear Oxford Lab Client,
I would like to express our gratitude for your continued support of our laboratory services and give you
a preview of some exciting upgrades and enhancements coming in 2018.
Oxford is more than just another laboratory; we are a healthcare services developer and provider representing
the true gold standard in diet-induced inflammation testing and treatment. Our ongoing mission over the
last 22 years with over 12 million MRT® assays performed, is to provide our lab clients with the most
clinically effective food sensitivity testing and therapeutic options for their patients.
In keeping with our mission, 2018 will be an exciting and rewarding year for Oxford, our lab clients and
their patients. Beginning February 1st, 2018, our MRT® profiles will be expanded to test more items.
More items tested means better information for you the practitioner, and more food choices for your
patients. But that's just the start of many upgrades in the coming year and beyond. You'll experience
major improvements in our patient materials, practitioner and patient support, and practitioner training.
Stay tuned for announcements throughout the year, as each of these will have a beneficial impact on
you, your practice, and your patients.
In addition, Oxford is planning other exciting endeavors in 2018:
Continued collaboration with Sony Biotechnologies to more deeply investigate the pathways
associated with non-allergic, non-celiac, diet-induced inflammation, bringing new analytics
of those pathways to our testing method
Commitment to funding & publishing MRT, LEAP and other research associated with diet induced
inflammation
All of us at Oxford Biomedical Technologies appreciate the continued opportunity to serve your practice
and patients.
Michael F. Hoffman
President & CEO
Oxford Biomedical Technologies, Inc.
---
Related Articles: